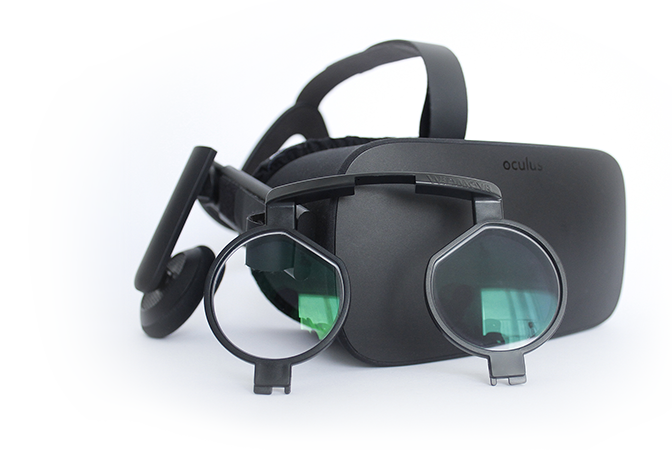 Prescription Lenses Adapter
Can't wear glasses with Rift, but can't see well without glasses? Your troubles are over! Worried about the effects of blue light? Get lenses (prescription on plano) with blue light protection!
Perfectly fitted and easy to use. Leave them installed for ease of use or attach them as needed in seconds. High-quality prescription lenses. Both lenses and adapter are manufactured in Europe.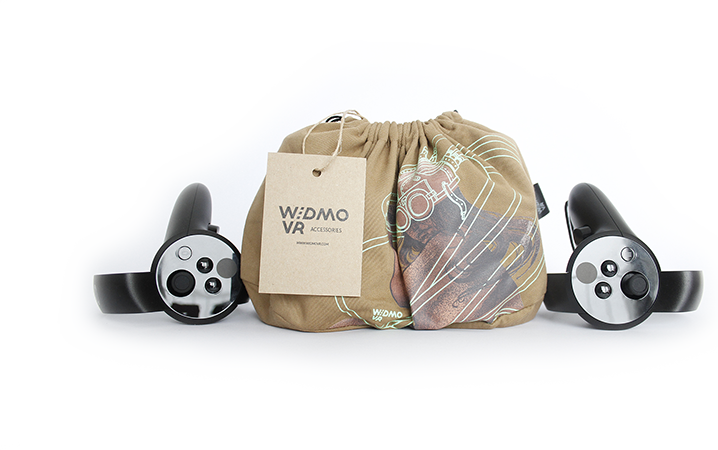 Touch Controllers bag
Washable natural cotton storage bag for Rift controlers with black drawstring closure. Has 2 inside pockets to separate controllers from each other. It will keep your controlers safe from dust and dirt – and let you safely transport it too!
 New Softer Covers
The Rift's faceplate is difficult to clean and can't be machine washed. This cover will help you protect your Rift's cover from getting dirty or worn out.
Thanks to our cover you can comfortably share your Rift with friends and family, without worrying about sweat and make-up stains on the faceplate.